WEEK FIVE
This week we did a lot of new workouts. We used the battling ropes to increase full body strength. At first they feel like a walk in the park but very quickly they feel like they are dipped in cement.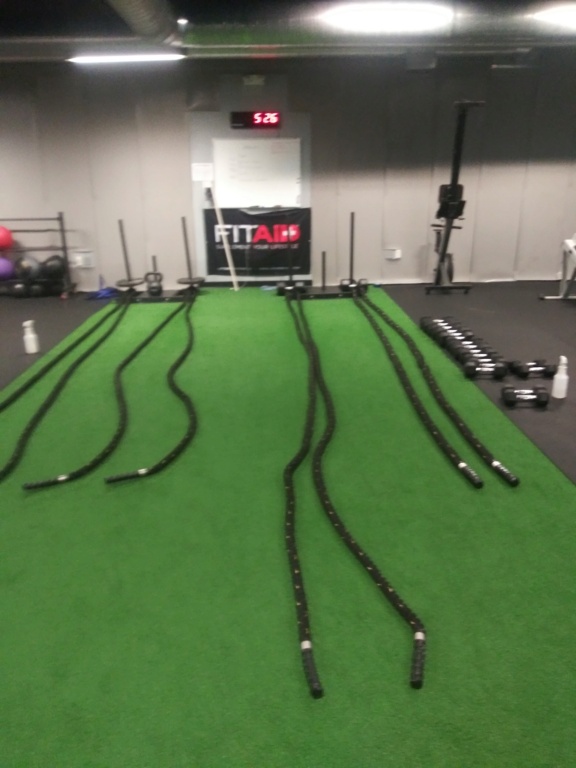 Dumbbell floor press, dumbbell cleans, elevated walkouts, exercise ball, med ball, cable pulldowns and incline dumbbell press to name some of the exercises. As the weeks go by the exercises continue to increase in how challenging they are. I look forward to see how much I am capable of.  Pushing through my comfort zone because if I feel like its easy I'm not accomplishing anything. 
Fitness has never been a huge deal to me until I lost some weight and realized that my skin wasn't bouncing back as it did in my younger years. I figured toning would be the least expensive way to tighten my skin and get stronger at the same time. 
This journey has been a change for the best. Next week which is my sixth week, is a short week due to Thanksgiving but I will do my workout at home. I am practicing dirty Keto to keep my carb intake in check but I plan on enjoying my holiday meal. 
I normally take Saturday and Sunday off from working out but I plan on working out at least one of the two weekend days after Thanksgiving because the amount of calories I will be consuming will probably double. I made a vow not to let them triple and I will not drink my calories.
Next week I will take my final measurements for the six week challenge. I really don't need the numbers to feel good anymore because I feel great but I will check the numbers to document what can be accomplished in just six weeks. 
Thanks FEARLESS FITNESS for kick starting the new strong and more tone me.
Similar topics
---
Permissions in this forum:
You
cannot
reply to topics in this forum